Tuesday Tracks: Your weekly new music discovery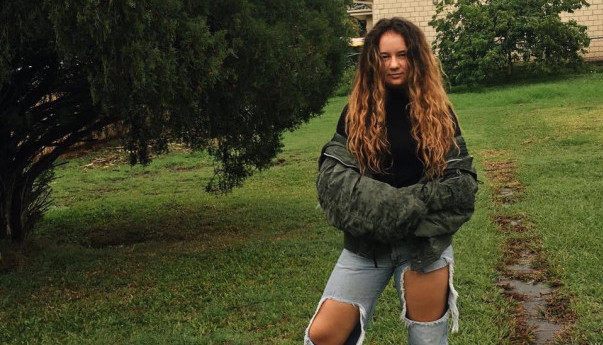 Every week, there's a plethora of new music at our fingertips.
Artists on platforms such as Spotify and Bandcamp are plentiful, and the radio offers a steady deluge of new singles, but who has time to sort through all that? RIFF does!
We pooled our resources to find some of the best new singles from all genres and backgrounds, so you can find your newest earworm without all the drama. Enjoy this week's hidden gems:
***
Mallrat, "Uninvited" — Every few years, the U.S. airwaves grab hold of the latest Aussie-teen sensation. This maybe one of those years, as 17-year-old Mallrat's dancy, pop/rap has the beat and sound that's easy to fall in love with. "Uninvited" is her latest song/video with her signature hypnotic beat and her sing-song style rap. The song is catchy and fun and will leave you looking for more.
***
Kristeen Young, "You Always Win" — Putting boundaries on Kristeen Young is never a smart thing to do. As soon as you think you have her figured out, you have no idea what she's about to do. Her newest song, "You Always Win," is pure rock, and that's what so great about it. She almost attacks the song with her piano and vocals. Bringing the song to life, and making you want more of her amazing energy. Young's latest album Live at the Witch's Tit is set to be released in late September, but you can get a preview at the DNA Lounge on Aug. 25.
***
Seamus Fogarty, "Carlow Town" — Seamus Fogarty wasn't on my radar, but once I hit play on "Carlow Town," something grabbed me. I can't honestly say I've heard a lot of electronic Irish folk rock, but that's about the best way to describe "Carlow Town."  The layering of the instruments and beats has an unusual but satisfying quality to it thanks to Fogarty's classic, folky vocal style. His new album is scheduled for an early October release.
***
Cherry, "Under The Sun" — There are some songs that hit you at just the right time, and Cherry's "Under The Sun" is just that for me. It's a classic piece of jangly, mellow garage rock that left me wanting more. This song feels like childhood or an old pair of jeans, that you can just slide into, relax and look good in. Cherry's first album Dumbness is set for a Sept. 29 release.
***
MATTIS,"Loverboy" — Light the candles and throw down some rose petals. MATTIS is about to make your night a little sexier with his debut single "Loverboy." Three minutes may seem too fast, especially with MATTIS packing a big, sexy voice with great range, but that's all we get of this soulful song of love and loss.  No word on when his full album is out, but I hear it may come with a pack of cigarettes for when you finish.
Shane's Pick: This week, I fell in love with the first song I heard, "Uninvited," by teen sensation Mallrat. I think she may have even hypnotized me with her electro-pop beats. She also has an almost Susan Vega sound to her as she sings, but a little more upbeat, which is another reason I think this song is so catchy.
Follow reporter Shane Johnson at Twitter.com/shanejohnson14 and Instagram.com/thehurra.